This is why we don't hope.
So, this game starts off well.
It opens with a reasonably-dressed young girl, Viese, being told she's officially graduated from alchemy school, and that all she has to do now is find a Mana to make a contract with.
Her outfit seriously rocks.
Sweet, I think, the protagonist will be female this time!
She runs off to tell her adoptive brother, Felt, the exciting news. Apparently they were both orphaned and have been raised together since childhood. She meets up with him in some forest, and then everything starts going downhill.
Their first interaction is him talking about how she studies harder than everyone, and then she stops him to talk about his Innate Betterness (TM). See, even though she's the harder worker, he's better at alchemy, because penis. In fact, he just somehow knew how to do elemental extraction, which is apparently hard and took her forever to master. She goes on and on about how much more awesome and capable than her he is for an entire cutscene. Instantly, the game transforms from a girl who accomplished something big by working hard to extolling the virtues of a guy who's by his nature so much better. You will never be good enough no matter how hard you work, girls.
At that point she asks him to lead her to the park, because I guess she's not capable of walking on her own, and he officially becomes the protagonist. There's a cliche sword-in-the-stone that Felt apparently attempts to pull out every day without success, but Viese has never so much as tried because vagina. There's a sudden earthquake and she clings to him because woman, and afterward he successfully pulls out the sword because man. The sword speaks to him and calls him the chosen one because man, but she can't even hear it and stands there and frets because woman.
The earthquake opens up a dimensional portal to another world which he is going to go through alone because man, and she will stay home and "guard the house" because woman. She sobs quietly every night up until he leaves because woman, but he ~must go alone~ because man.
As he departs, some asshole priest muses about how great it is that they've both "found independence" in their own way, him going off on an adventure (penis) and, I shit you not, her taking care of the house (vagina).
He goes through the portal and walks into a harsh desert, and the first person he meets is this baffling creature:
She is immedaitely tsundere, and then yells at him for "not dressing appropriately for the desert," presumably the asinine handwave for her ridiculous attire. We then meet the first shopkeeper.
I then turned the game off.
After debating whether or not I should just snap the disk in half or attempt to sell it and recoup my losses, I decided to do something I should have done in the first place and check out the character designs for the subsequent games.
The Iris triliogy seems far and away to be the worst of the bunch, as encapsulated by this image of a 15-year-old girl from Atelier Iris 3: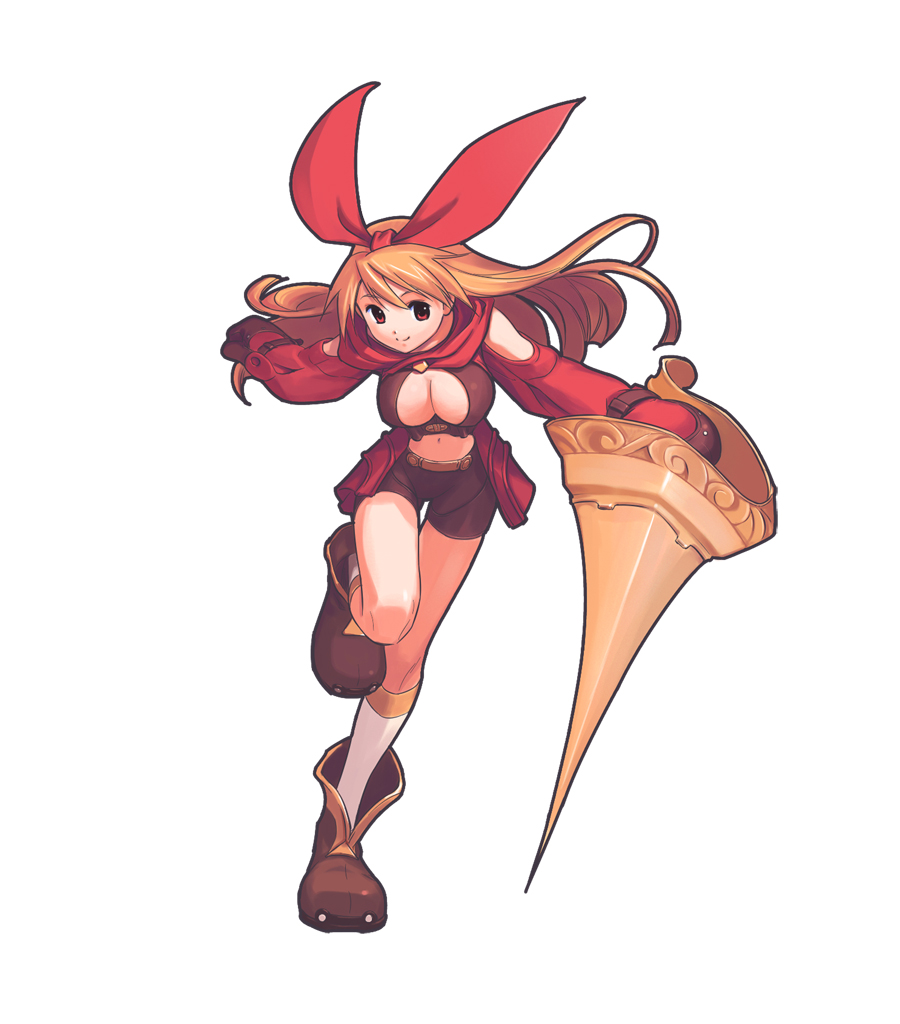 After this, things kind of plateau off into a more generic, "Well, no one has pants, but if you imagine black tights on everyone they're pretty designs," kind of thing.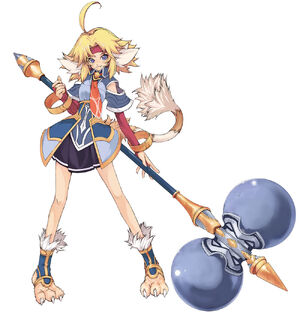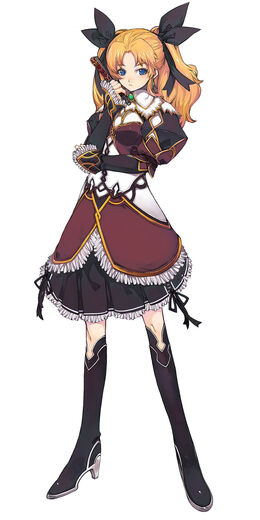 These outfits are so pretty, why can't they have pants God dammit. And like, I would totally be behind the alchemists as kind-of magical-girls wearing frilly outfits, but WHY CAN'T THEY WEAR TIGHTS.
Anyway, in a purely aesthetic sense, the protag of the 14th game is absolutely gorgeous:
But we're still in no-pants-and-for-some-reason-now-wedged-shoes land, so clearly the new character designer brought on for this title was only going to do so much.
Regardless, something else about this installment stuck out to me, which is that the plot is about her heading out on a quest to save her sister, and girl-saves-girl plots are so rare, that I thought, okay, this is your LAST CHANCE game.
But THEN I saw the summary of the 11th installment's plot…
"One day, Sterkenburg Cranach (Sterk, for short), a knight of Arland, comes to the alchemy workshop and informs Rorona that the shop will be shut down, unless she is able to prove that it can function in the city's economy. Over the next three years, she must pass 12 examinations to assess the ability of the workshop to do this."
…and had serious Recettear flashbacks and now I think maybe I'll play this one as my generosity game and hope that whatever fuckery was going on in the Iris trilogy is done. Also, the protagonist of the eleventh game has a mentor that looks like this: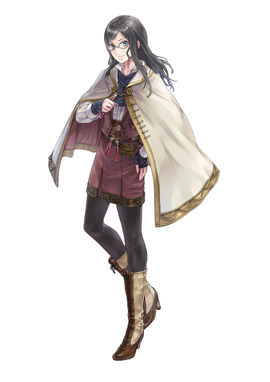 Which is pretty freaking awesome.
So, who knows. Maybe I'll be back in a week having ragequit again. But maybe not! But probably, frankly.