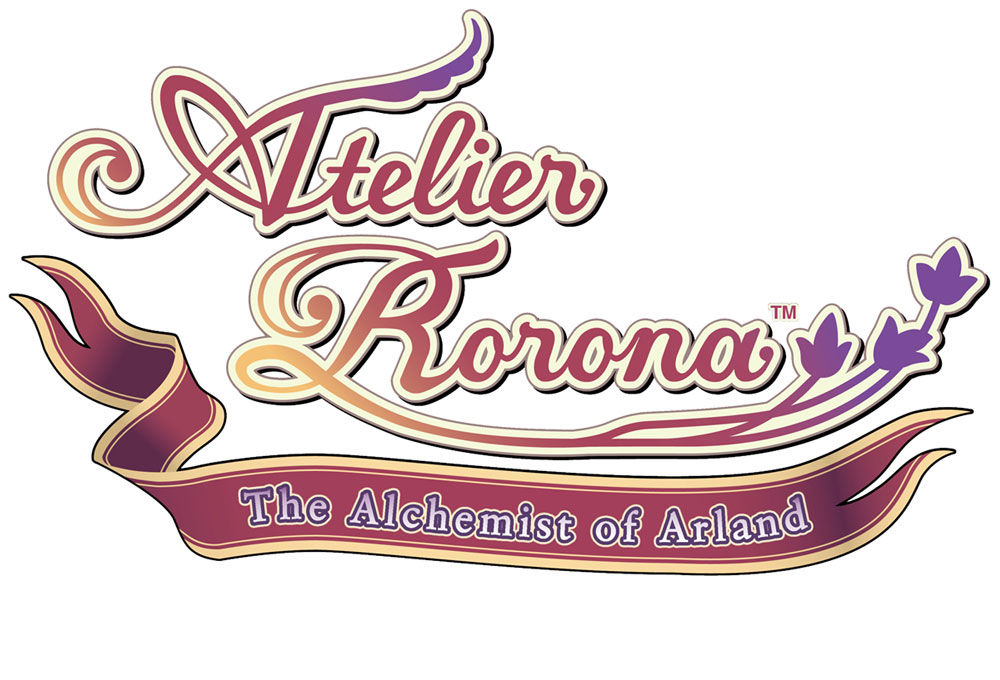 I loved this game!
Someone said it was what inspired Recettear, and I can totally see that. The characters are charming, the crafting is fun and the seemingly endless amount of items to collect and combine made my little internal packrat playing in a sandbox so happy. It's definitely a niche game, but if it's your niche by god you should check it out.
Check out the costuming!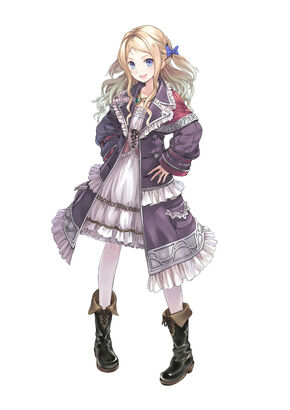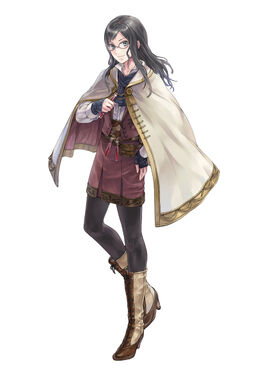 Everyone is adorable and non-sexualized and quaint! No one wears armor — Iksel fights in his chef's outfit — so these are totally in line with the male characters'. This kind of falls under what I call the "Harvest Moon Rule" for me, where if the game is going for a certain old-timey ascetic and the men are in equally formal clothing I don't mind the women being by and large in dresses.
I actually also like Rorona's outfit, as much as the feminist in me wishes she had tights on. I just think it's really adorable. I actually bought a gorgeous figure of her because I thought it was so cute.
The plot of the game is that Rorona's badass mentor, Astrid (the third person above), has pissed off the townsfolk by being aloof and combative, and now Rorona must prove to the kingdom that she can make the alchemy shop useful again or it will be shut down. You do this by completing specific requests for the crown and then also for the townsfolk. Along the way you meet lots of NPCs you can befriend and bring to fight with you.
Like Recettear, you run the shop by going out and collecting raw materials from monsters. You then return to synthesize items to fulfill requests. My only complaint is that I wish the game had been a bit more sandboxy, as I would have loved a post-game where you could just limitless explore and craft. There's a New Game +, but it doesn't carry anything except equipment and money over, so it doesn't help exlporation or anything.
Unlike the Iris series, the focus of this game is actually on the alchemy! Most of what you'll be doing is gathering and crafting. No convoluted plot, no stupid jRPG stock party characters, just good old shop stuff.
The characters were wonderful as well. The only alchemists were female as promised instead of some stupid better-than-even-the-best-woman dude, and I really liked Rorona. I found her endearing. Often the kind-of airhead character is annoying because they're actually incompetent, but with Rorona it works because she actually is extremely skilled and capable, just kind of naive and happy-go-lucky. I also liked Sterk a lot, but I'm a sucker for the "serious-but-easily-flustered" male character. I liked Cordelia and her attitude. I liked Astrid and the zero fucks she gave.
The game, unlike the Iris games, really felt like it was aimed at women to me. It was full of positive female relationships, cutesy romance, great costuming, and notably lacked some of the more toxic jRPG stock characters. There was no ridiculous fanservice. In fact, the only really questionable thing I remember is the men leering at Tiffani, but it's such a minor footnote that it didn't seem like a for-men thing, just a boys-will-be-boys thing where the writers didn't consider the sexism of it, if that makes sense? You also don't usually see characters like Astrid painted in a non-negative light in games for males.
So, yeah, I loved this game. So much so that I keep coming in and editing more and more things I liked into the draft of this post.
Oh! Also — I played the Plus version, which I would rec because it apparently fixes a lot of the timing issues, flag-trip issues, and in general makes the game less frustrating, from what I read. Definitely go for that one.
I immediately moved on to the next game after I finished because the DLC was next and it's a epilogue to the third game, but I really want to go back and do the NG+ and get all the endings. The series is batting .333 right now; hopefully it starts to trend upward from here.