I've been reading through the Tamroa Pierce catalogue, as they're good lighthearted fantasy fare for the broken, stressed-out brain. I've enjoyed them. I've preferred Tortall to Emelen so far, largely because school settings are so boring to me; I didn't even like them as a kid. A girl running around in the woods beating people up is much more appealing. I also think Daine being older made the books a bit easier on me as a poorly-adjusted adult. I think Pierce's greatest strength, aside from how readable her writing is, is in creating unique, likable characters — I've found them all easy to root for.
One thing I noticed as soon as I started Immortals, though, is that depending on which editions of the book you get, your cover experience varies wildly, and that's what I wanted to talk about today.
Back when I was at Figment, we had an ongoing tally of how many covers had young girls lying prone, or at least in generally victimized positions. It was a literary form of gallows humor. I've thought of that often in the years since, both because I keep seeing those covers and because I felt like this wasn't how things were when I was a kid. Even books that were 'for girls' and princessy and shit had actual covers, as far as I recall.
My point is, in addition to being horrible and depressing, there is an unfortunate degree to which these are hilarious.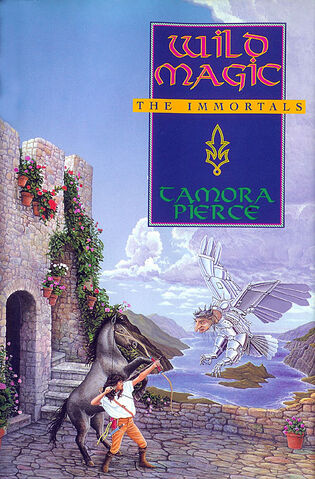 This is pretty emblematic of the whole Immortals series, and it's also my favorite, because it goes from "action girl killing evil shit" > "fantasy book for animal lovers" > "maybe it's maybelline and here's a weird translucent horse i guess?". Every time I see the horse on the last one I crack up. It's just so absurd.
I actually like the second series of covers from 2005, with the animals, the best, because the weird old-school scenery ones are always ugly to me and I know as a kid I'd have been much more caught by the "loves animals" angle than the "generic fantasy battle" angle; I also think they capture the nature of the books as a whole better — this is not a series about the excitement of fighting. (I also think it's interesting that, as late as 2005, real covers were still happening, but it switched over very quickly after that — the best I can find, the shitty cover is also 2005.)
This progression is repeated with each of her series' titles, and if you're looking for a reason to drink, you can head over to the Tamora Pierce wiki and see all the covers together.
The less funny ones, to me, are the Protector of the Small covers. Immortals and Circle aren't specifically about overcoming sexism, and so the cover bullshittery is easier to laugh at. But stories about a woman overcoming gendered expectations getting this treatment feels a hell of a lot more sinister.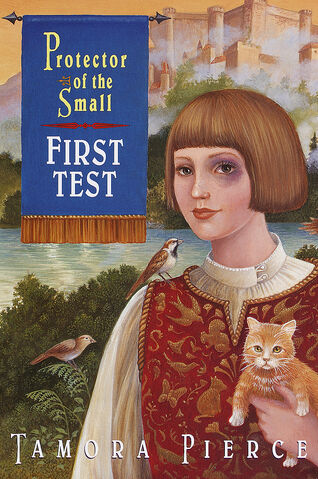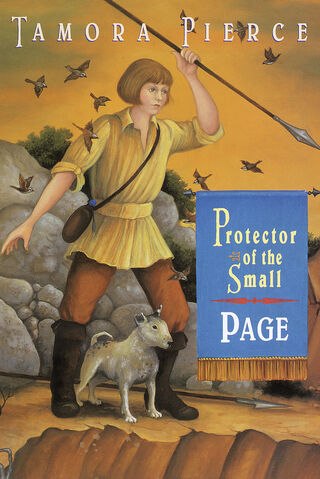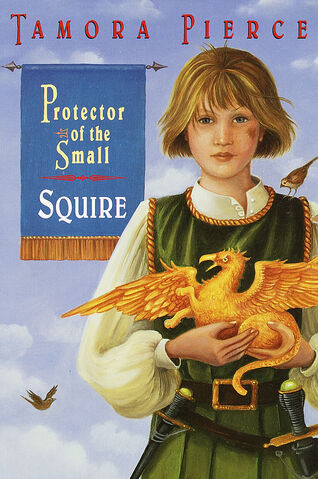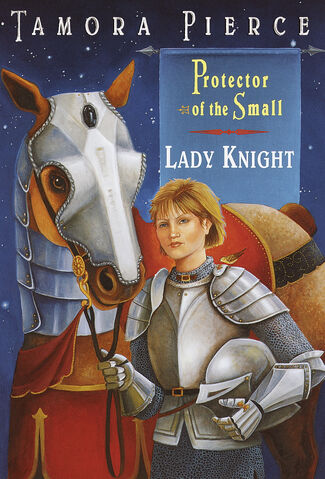 A few things about these:
The art style is so ugly, I'm sorry. Though, the last two calmed the fuck down, and I like the idea of her on a simple background. She also looks much less stiff than in the other two. I do genuinely like the third one.
I love how in First Test and Squire, she's visibly injured but still confident. That's so cool; you'd never see something like that now.
I like the prominence of animals in all of these. You just get so much information about what to expect from the story — strong girl, saves animals, fantasy, knights. What else do you need from a cover?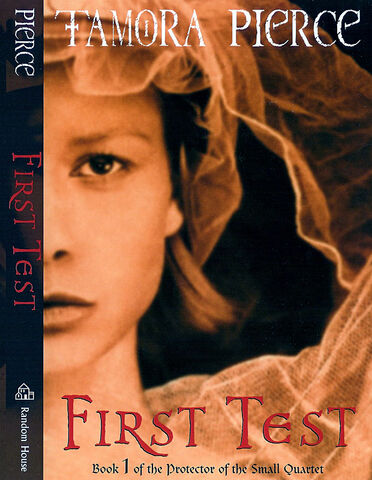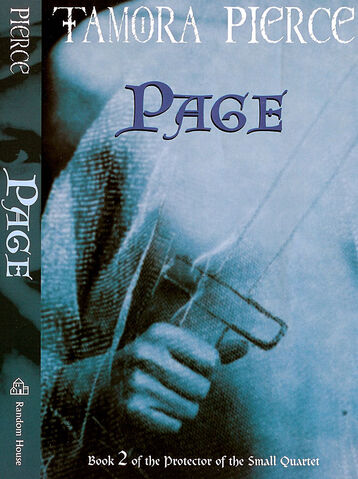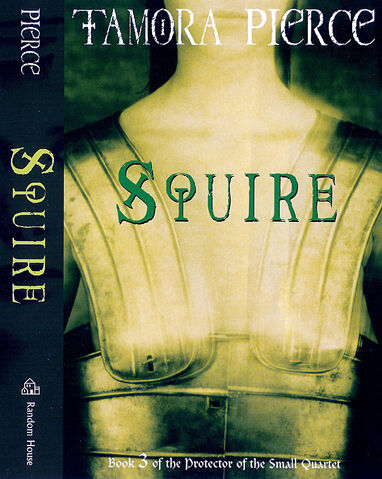 I can't get over that the third one is just like, "BEWBS LOL." That's the best they could come up with, a titty shot?
I think it's interesting that the second one is the only one where we get even a hint that she's an active participant, and it's the one where the sex of the person is vague. So much so that it actually looks out of place next to the other three, which can be described as, "Waif, Bewbs, and Lipzzzz," respectively.
Not even any translucent animals on these; we've done away with nature. I actually wonder if that's as much because a love of nature has become less marketable as much as it is the need to show as much generically pretty lady as possible.
What the actual fuck are these books about? Like, seriously. What are these about? They're just random pictures of a woman's torso with a colored filter over them! Hell, the first and last ones seem to legitimately be the same image cropped differently!
It certainly does feel like we've regressed, from a media crit perspective, doesn't it? I was talking with Roarke the other day about how Dragon Warrior 3, a 1990 game, let you choose your gender, while today even an option of neutral male-female choice that doesn't affect the story is met with raised eyebrows. I felt the same way playing Chrono Trigger, where the cast was split roughly evenly and the female characters got real storylines. It really does feel like somewhere in the mid-2000s something changed, and I don't know if it was the internet allowing horrible people to coalesce and share their horribleness better than ever before, thus empowering them, or just general backlash as social movements have gained more traction, or maybe it was just technology, and how it became more possible to sexualize women in media as it became possible to create anything you could imagine, but when you look at stuff like this you can't help feeling something happened on a large scale. It's depressing as fuck.
I also wonder if this is related to the fact that YA novels have ceased to have plots. Farla and I have both said various times that we don't remember so much nothing happening in novels aimed at us when we were kids and tweens, and I wonder if that was, if not intentional, at least not coincidental. It feels like a lot to posit that the lack of images of young girls being strong and the lack of stories about them happening at the same time was just chance. But it also feels paranoid to say it wasn't. I don't know. I'm just spitballing. But I do wonder who I would have been if I had the narrative being given to young girls today, and that's from someone who just spent two months hospitalized for an eating disorder. Like, what the hell is this next generation going to look like?
In conclusion, get off my lawn.